Saturday, July 17, 2010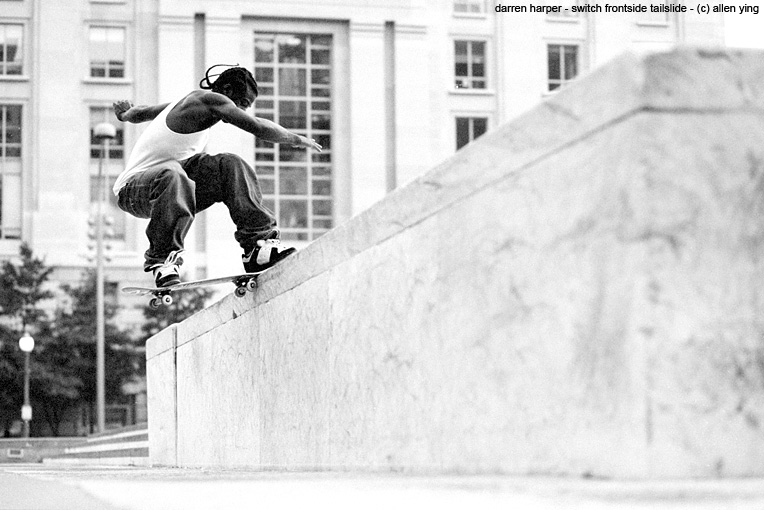 a vertical version of this photo originally ran in the january 2007 issue of transworld skateboarding magazine, in an article on chris hall's independent video 'get familiar'. i always like the horizontal version better, and it got to ran in the march 2010 issue for 1 page article on skateboard rap careers debuted in skate video parts.
darren harper
switch frontside tailslide
washington dc
2006
Tuesday, July 06, 2010
winter is fun sometimes
click this public link to see the album of photos,
you don't need a facebook account to view them.
http://www.facebook.com/album.php?aid=2132564&id=35402366&l=9b1fcbbfb5
the show for the full bleed book is up now at milk gallery,
450 w.15th st. @ 10th ave, manhattan, new york.
open for viewing 11am-6pm daily.
closing reception and book release party on tuesday, july 13th, 7-10pm
i'm one of the 5 photographers with 2 prints in the show!
and i have a number of photographs in the book!
big thanks to alex corporan for everything, whose blog this photo is from also,
it's an honor to be a part of it all.
also, peep this blog
photographer features, and an epicly later'd internet tv show episode about full bleed